September Garden Calendar
Many of the early spring blooming bulbs arrive in September. Daffodils, tulips, hyacinth, crocus, alliums, watsonia, bearded iris and more are available this month. Bearded iris and fall crocus should be planted in September for best growth, though bearded iris can be planted in October and November as well.
If some of your summer vegetables are getting tired, take them out and prepare your beds for fall and winter vegetables. September is a great time to begin planting fall and winter vegetables like spinach, lettuce, cabbage, collards, kale, snap peas, snow peas, and many more. We'll have fall and winter vegetables from now until February. Remember to add PayDirt, Rose Planting Mix, or other compost back into the garden to add back important nutrients for your winter crops.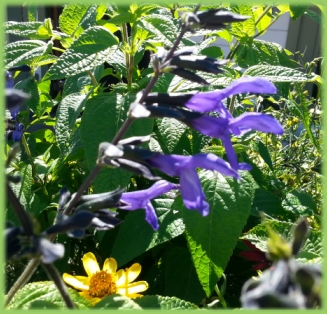 Give your trees and shrubs an ocassional extra deep watering. This will help the plants deal with stress better due to dry conditions.
There are many great fall flowering perennials like salvias, gaillardia, echinacea, and more. It's nice to have perennials that flower in different seasons in your yard. Come on in and check out the beautiful flowering perennials.
Mites, thrip, scale, and other insects are more prevalent this time of year. These insects can cause a lot of damage. Black sooty mold on the leaves usually is an indication of an insect infestation. There are several safe insecticides to control these annoying and destructive critters.
If you typically have issues with weeds in your lawn especially weeds like crabgrass or annual bluegrass (poa annua), then now is the time to apply the Bonide Crabrgrass & Weed Preventer. This will help keep the seed from these weeds from sprouting and multiplying. This can be done again in February for best control.