Gift Ideas for the Happy Gardener
If you are wondering what to get your family members and/or friends for a special occasion, then you may want to take a look at some of our suggestions below that we feel make great gifts for any gardener. All of these items are available at the nursery and some are also available at our online store.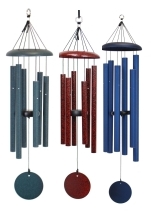 Corinthian Bells Windchimes These make great gifts and are the first in a new generation of windchimes to combine excellence in design with incredible tones and resonance. These are visually and acoustically exceptional chimes; we believe that they are the best chimes on the market today. The centrally suspended heavy-walled aluminum tubes along with the high density striker give these chimes their outstanding tones and resonance. The tubes are powder coated to match the dome and wind sail, giving a complete finished look to the chime. Corinthian Bells® are available in sizes from 27 inches to 55 inches in length and available in several colors. MADE IN THE USA.

Price Range: $49 to $170


Hand Lotions - These lotions make great stocking stuffers and will make your hands feel great. Choose from Upper Canada Soap's Gardener's Lavender Intensive Hand Therapy or Awakening Mineral Skin Care Hands Lotion.
Gardener's Lavender Intensive Hand Therapy is specifically created to alleviate dry, rough areas and spots that need extra attention. Enriched with natural emollients such as Sweet Almond Oil and Shea Butter to provide soothing moisture relief and soften dry, chapped hands.
Awakening Hands Lotion is a Mineral-based skincare, rich with Dead Sea magnesium and potassium minerals, naturally hydrates and heals. Essences of ginger and cinnamon soothe irritated, itchy skin Extract of myrrh (the ancient Balm of Gilead) fights bacteria. Heals dry, cracked nails and cuticles. Vegan skincare. Never tested on animals. Contains no animal ingredients! Each application will last through multiple hand washings.

Can also be purchased at our online store.

Price Range: $10.99 to $13.99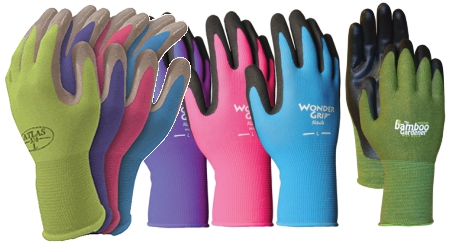 Garden Gloves These gloves make great stocking stuffers and are essential for every gardener. Whether you like the #370 Nitrile Gloves, The Wonder Grip Gloves, or the Bamboo Gardener Gloves, these gloves will make any gardener happy.

#370 Nitrile Gloves - Abrasion & puncture resistant nitrile coating molds to the hand. Fits like a second skin! Excellent dexterity; breathable seamless nylon knit liner.
The Wonder Grip Gloves - These gloves keep hands cool and maintain superior grip even when wet. Breathable, textured nitrile palm coating on a comfortable seamless 15-gauge nylon knit.
Bamboo Gardener Glove - This is one of our favorite gloves. Its seamless knit bamboo liner keeps hands cool and comfortable. Nitrile palm coat resists punctures and abrasion. Construction - 13 Gauge Rayon Made From Bamboo, Nylon, and Lycra - Nitrile Palm Coating.

Can also be purchased at our online store.

Price Range: $6.99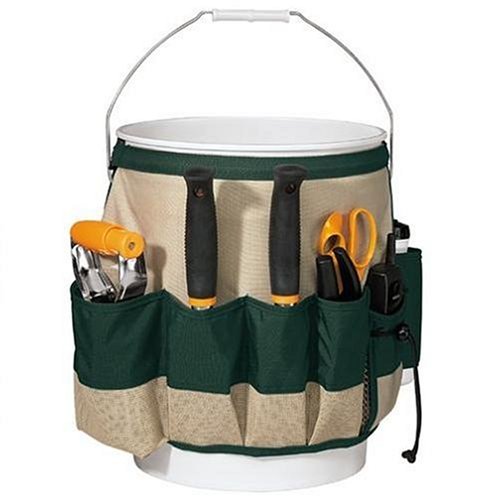 FISKARS® Garden Bucket CaddyThis is a great gift for any serious gardener. It can be hung onto any 5gallon bucket. It has more features and benefits than any bucket caddy on the market. From the extra-large pockets to the unique seed storage compartment, the Garden Bucket Caddy has it all. Features: Deep, large pockets for storage of bulb planter, gloves, and transplanter. Seed storage keeps seed packets dry and protected. Beverage holder easily holds your bottle of water or soda. "No bottom" pockets are perfect for grass shears or small lopper. Bucket and tools not included.

Can also be purchased at our online store.

Price Range: $12.99
Hand Pruners Every gardener needs a good pruner or maybe even more than one. We have a nice selection of pruners from Felco, Fiskars, Red Rooster, and Zenport. We have pruners available for every budget. Felco pruners are known for their high quality and dependable reliability and Fiskars are known for their innovative designs to improve cutting power. Red Rooster tools provide a no nonsense approach to practical tools at reasonable prices and Zenport tools have been able to duplicate Felco pruners while controlling the costs to bring you a much more affordable pruner.

The Fiskars and Felco Pruners are also available at our online store.

Price Range: $19.99 to $59.99
Garden T-Shirts by EarthSunMoon Company We are excited to have these very comfortable T-shirts from Earth Sun Moon Trading Company. It's a perfect gift for anyone that loves nature. The Gardening Cheaper Than Therapy and I Dig Plants t-shirts are available in the following unisex sizes: Small, Medium, Large, XLarge. While the Advice from a Butterfly, Advice from a Ladybug, and Advice from a Sunflower are available in womens sizes: Small, Medium, Large, XLarge, and XXLarge. We like them so much that you will often find our staff wearing them.

Can also be purchased at our online store.

Price Range: $15.00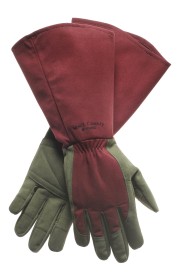 West County Rose Gloves - This is the perfect gift for the rose enthusiast. These thorn-proof, lightweight and flexible gloves are worlds apart from bulky rose gloves of the past. Made with unique 100% synthetic suede, they're tough enough to keep thorns out but supple enough for delicate tasks. Highlights: 100% synthetic suede is thorn-proof yet lightweight and flexible • Machine wash and dry—they won't stiffen, crack, shrink or stretch • Padded palm and reinforced fingertips for protection • Extra-long gauntlets protect up to the elbow • Synthetic suede is lighter, stronger and more breathable than leather.

Can also be purchased at our online store.

Price Range: $29.99




TommyCo GAR337 Knee Armor GeLite® Knee Pads - Every serious gardener knows the importance of protecting their knees. The Tommyco's GELite Garden Soft Terrain kneepads provide comfort and protection in the garden. Breathable mesh fabric layered with breathable padding to help stay cool. The soft articulating outer feet help girp the surface to prevent slipping while providing excellent stability.

Can also be purchased at our online store.

Price Range: $26.99




Gift Certificates - Sometimes you aren't quite sure what to give to a loved one. That's what makes gift certificates at Mid City Nursery so awesome. They are appreciated by all gardeners. So if you have friends or family that are wanting to redo their yard or just want to make a few changes, a gift certificate can be the perfect gift.

Can be purchased online or in the store or over the phone.

Price Range: That's up to you!